After spending a whole year away from Toronto, one of my goals was to spend more time exploring Ontario now that I am settled at home. Because we are a loyalty member with the Marriott Rewards program, we had two complimentary hotel nights to use. We decided to spend our time in this beautiful hotel in the heart of Markham.
If you are looking for a hotel that is located in downtown Markham, then the Toronto Marriott Markham is ideal for you.
The ambiance at the Toronto Marriott Markham
Once you enter the lobby, you'll notice the modern and elegant décor. To the right of the entrance is the hotel's restaurant and bar, making it a great place for weekend drinks or date night.
The hotel room at the Toronto Mariott Markham
We were upgraded to the Executive Suite that includes one king bed in a master bedroom and a separate open concept living room and dining room.
The room was great and perfect for our stay. There is a huge sofa bed, a full size dining room table, and two desks that you can use to do work. There is not one but two TVs – one in the bedroom and one in the living room.
Even though this room is listed as one with a cityview, there's really not much to see outside of the window save for roads.
The one thing that I was quite surprised that they didn't have in the room was a kettle. I thought that is standard in a four-star hotel. I called the front desk and someone was able to bring one for me, which was great. But I was also surprised that it was a plastic kettle. The only time I've ever encountered a plastic kettle was in hostels…never in four-star hotels, for one. I am very particular with my exposure to plastics and do not like the idea that I'm boiling water in plastic.
Another thing that surprised me during our stay was how loud the traffic was at night. While I am used to traffic noise as I live in the heart of the city, I was quite surprised to hear so much traffic into the wee hours of the night in Markham.
The bathroom at the Toronto Marriot Markham
The service at the Toronto Marriott Markham
The service at this hotel was good; everyone was very cordial and polite. It could also be because we are Canadians and we are just nice like that haha!
Our room came with a small welcome gift of sparkling water. It was cute but I don't drink sparkling water so it didn't make much of a difference for me. However, when we returned back to our hotel later in the evening, it was nice to see that they left us pop, popcorn and macaron! I don't drink pop or eat popcorn but I will eat the macarons!
The location at the Toronto Marriot Markham
This hotel is very central if you are looking to get to places like Pacific Mall, Unionville and Highway 7 to eat at delicious restaurants.
There's also a movie theatre across the street as well as bubble tea (very important!).
Parking at the Toronto Mariott Markham
You'll likely be arriving in a car if you stay at this hotel because it's really hard to get around Markham without a car. The parking is a bit confusing as it is actually in a separate building in an adjacent parking garage.
The gym at the Toronto Mariott Markham
The gym is well equipped with free weights, treadmills and elliptical machines. Pretty much a fully equipped fitness center for those who want to get a good workout.
The pool at the Toronto Mariott Markham
The infinity pool at this is beautiful! Unfortunately, we didn't have the chance to really enjoy the pool. It was also quite busy when we stopped by to check out the swimming pool.
Draco Markham Restaurant at the Toronto Marriott Markham
The menu at Draco is pretty solid and filled with Canadian-inspired cuisine. Most of the ingredients are fresh and locally sourced.
As we had some time to kill before meeting up with friends, we decided to get a light afternoon snack at the restaurant.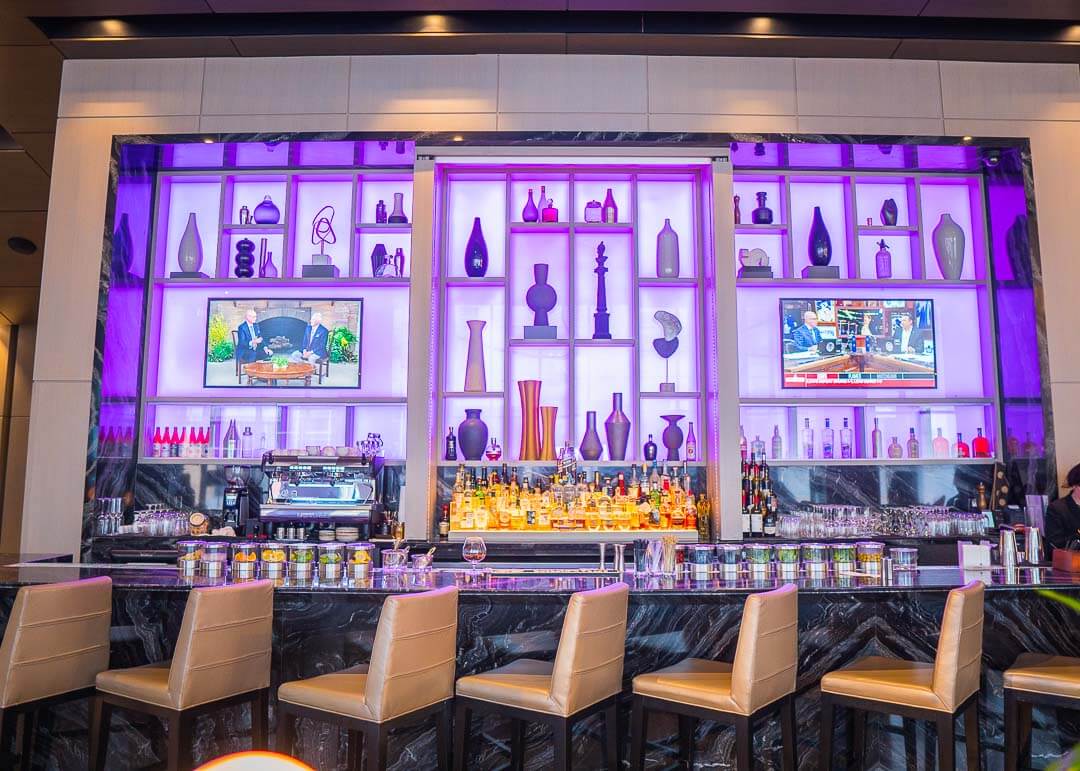 We had a midday meal at their restaurant. The cuisine was Canadian Asian and had many delicious things to choose from.
The M Club lounge
Since I was a Marriott Platinum member, I had lounge access on the fourth floor. The lounge was pretty impressive and very comfortable. Great for meetings or for getting some work done. The food selection was not the greatest, which worked out for me since I am in Markham, where there's a ton of good restaurants to check out in the area anyways.
I was quite surprised that the lounge is not serviced during Fridays and Saturdays. There is breakfast in the lounge and snacks for guests during the day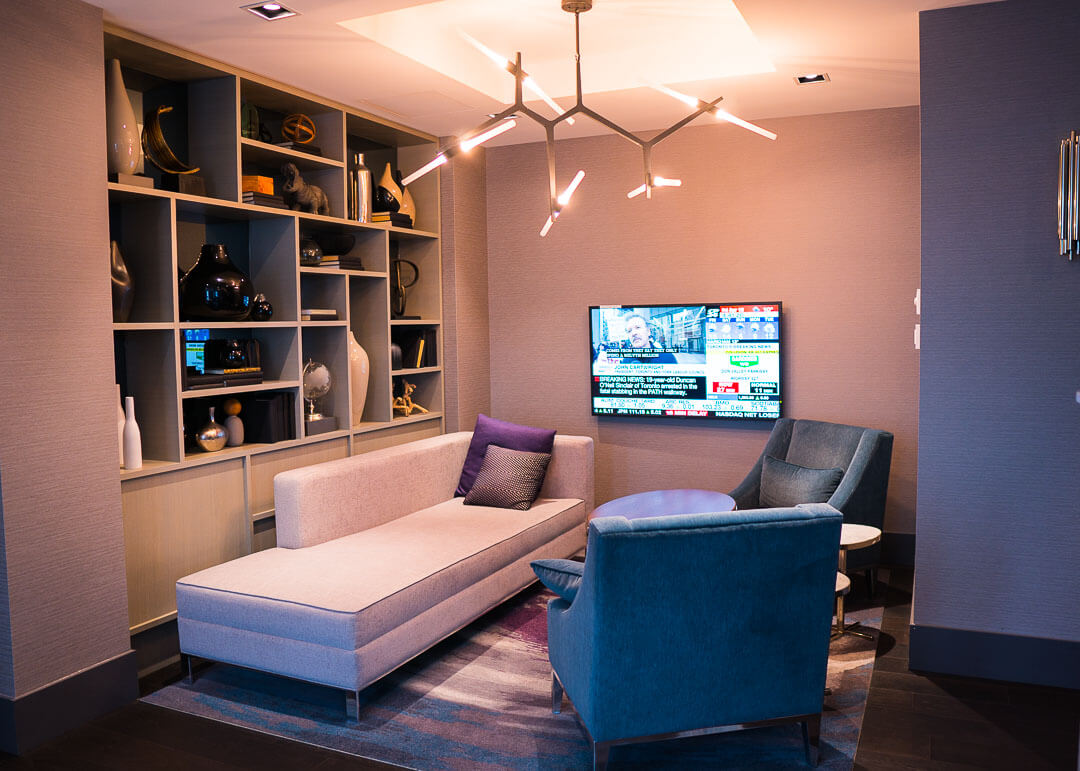 Conclusion
Overall, I enjoyed my stay at the Marriott Toronto Markham hotel. It's spacious, comfortable, modern and great for those who need to stay in the area.